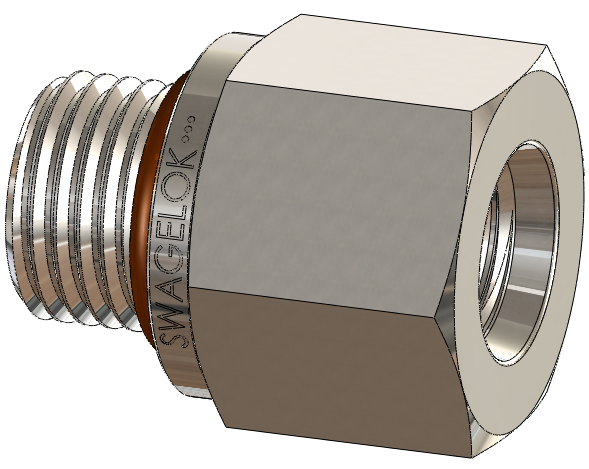 Swagelok Co.
Male to Female SAE Pipe Fitting Bushing
Material: 316 SS, Nominal Pipe Size: SAE-16, Connection 2: Female SAE-12 Port
Swagelok® male SAE to female SAE port pipe fitting bushing. The male thread is larger than the female thread. SAE connections comply with SAE J514 Standard geometry.
·
Material Specification
ASTM A276, ASME SA479, EN 1.14401
·
O-Ring Material
Fluorocarbon FKM, 90-durometer.
·
Thread Specification
ASME B1.1
Manufacturer's part number:
SS
-16
-RBST
-12
Manufacturer:
Swagelok Co.
Price: $
Contact Manufacturer
Suppliers:
Swagelok Co.
Sohon, OH
Tel.: 510.933.2500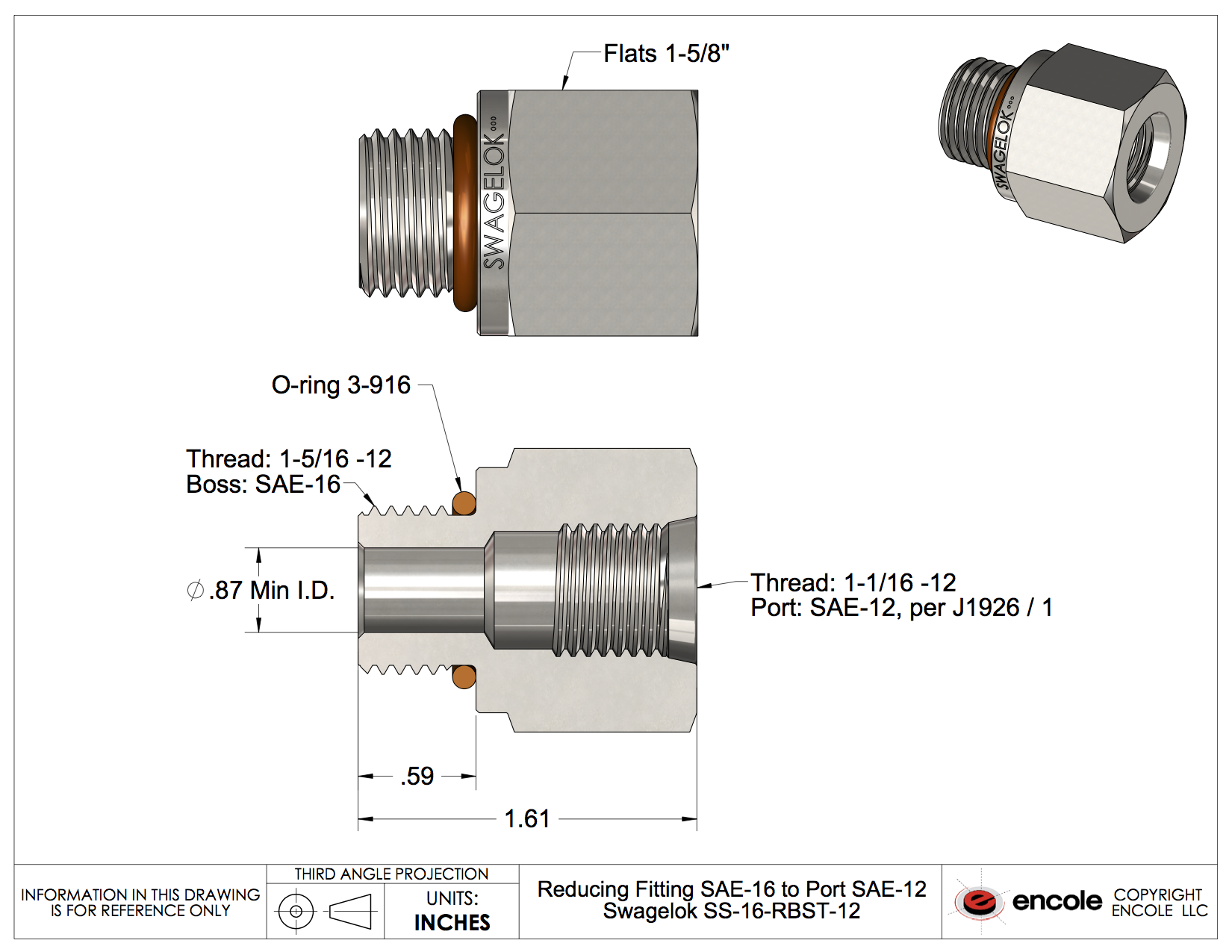 The information in this Drawing and 3-D models is provided for reference only.
Details
Product Drawings and CAD Models Disclaimer
Manufacturing processes and resulting tolerances may result in variations in the specifications provided. Many manufacturers consider their GD&T proprietary and do not provide this to Encole. While we believe the information to be generally correct, it is subject to change without notice and is not guaranteed. Drawings and CAD models are prepared by the Original Manufacturers or CAD expert contibutors or Encole staff.