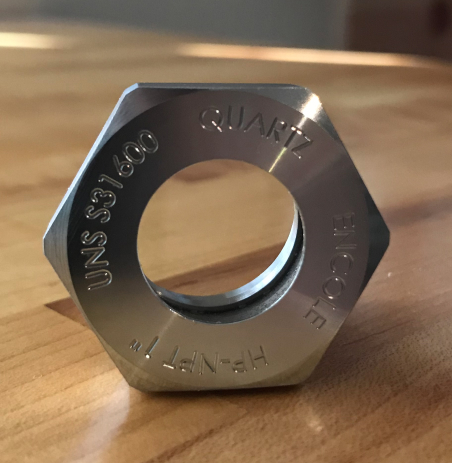 Encole LLC
High Pressure SIght Glass, NPT 1 inch Threaded, 316 Stainless, Quartz WIndow
Optically clear sight glass for visual observation of oil levels, imaging systems or laser sensors. The quartz window has optical finish of 60-40 S-D, suitable for distortion-free and clear light transmission. This is a single piece sight glass where the window is bonded to the housing, forming an inseparable assembly. The advantage of this construction is vibration resistant sight glass, and long life without having to replace elastomer O-rings. Use traditional installation methods with a Teflon tape of a thread sealant.
Manufacturer's part number:
324A1003
Suppliers:
Encole LLC
San Jose, CA
Tel.: (408) 514-5838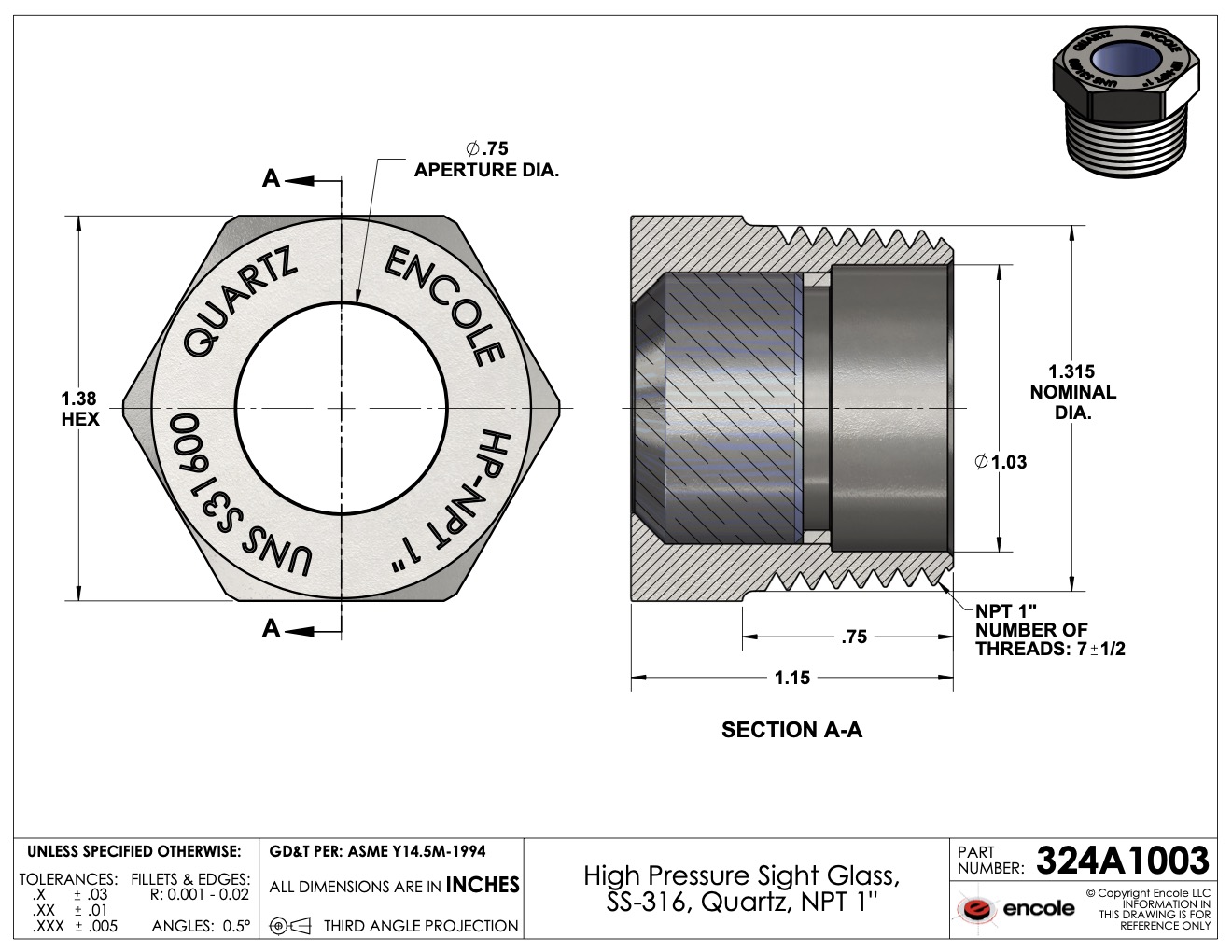 The information in this Drawing and 3-D models is provided for reference only.
Details
Product Drawings and CAD Models Disclaimer
Manufacturing processes and resulting tolerances may result in variations in the specifications provided. Many manufacturers consider their GD&T proprietary and do not provide this to Encole. While we believe the information to be generally correct, it is subject to change without notice and is not guaranteed. Drawings and CAD models are prepared by the Original Manufacturers or CAD expert contibutors or Encole staff.