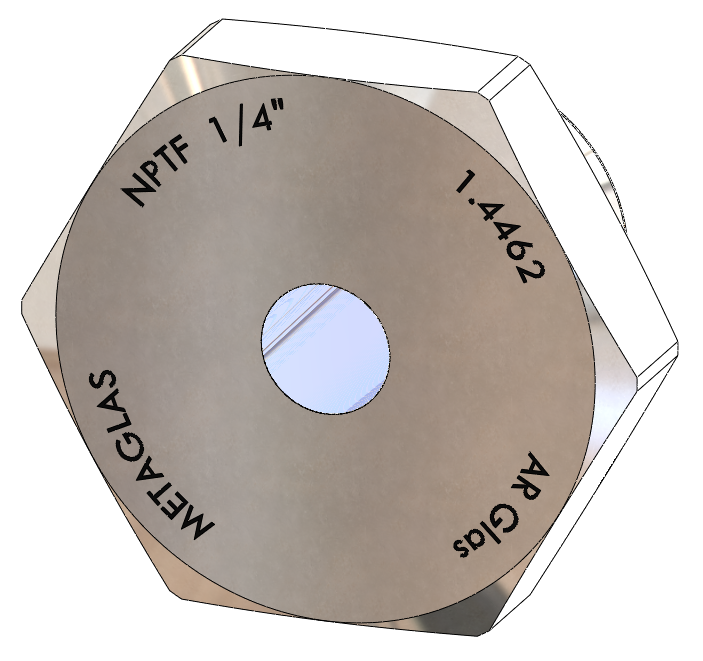 Metaglas, Herberts Industrieglas GmbH & Co. KG
Fused NPT Sight Glass, Duplex Steel 2205, Sodalime, Full Glass Height
Thread: NPT 1/4, Housing Material: Duplex 2205
Soda lime glass is fused to a duplex steel 2205 housing, where the glass extends the entire height of the fitting. Glass is flush with both ends of the housing. Sides of the glass are flat and polished to approximately S-D: 80-40, which is an optical finish of a typical window in a building. This optical clarity is suitable for undistorted viewing through the sight glass. For visual inspection, machine vision, optical sensors, in use with all common hydraulic oils, refrigeration, water heaters, and compressed air applications. Connections are NPT or NPTF (Dryseal) threads conforming to ASME B1.20.1.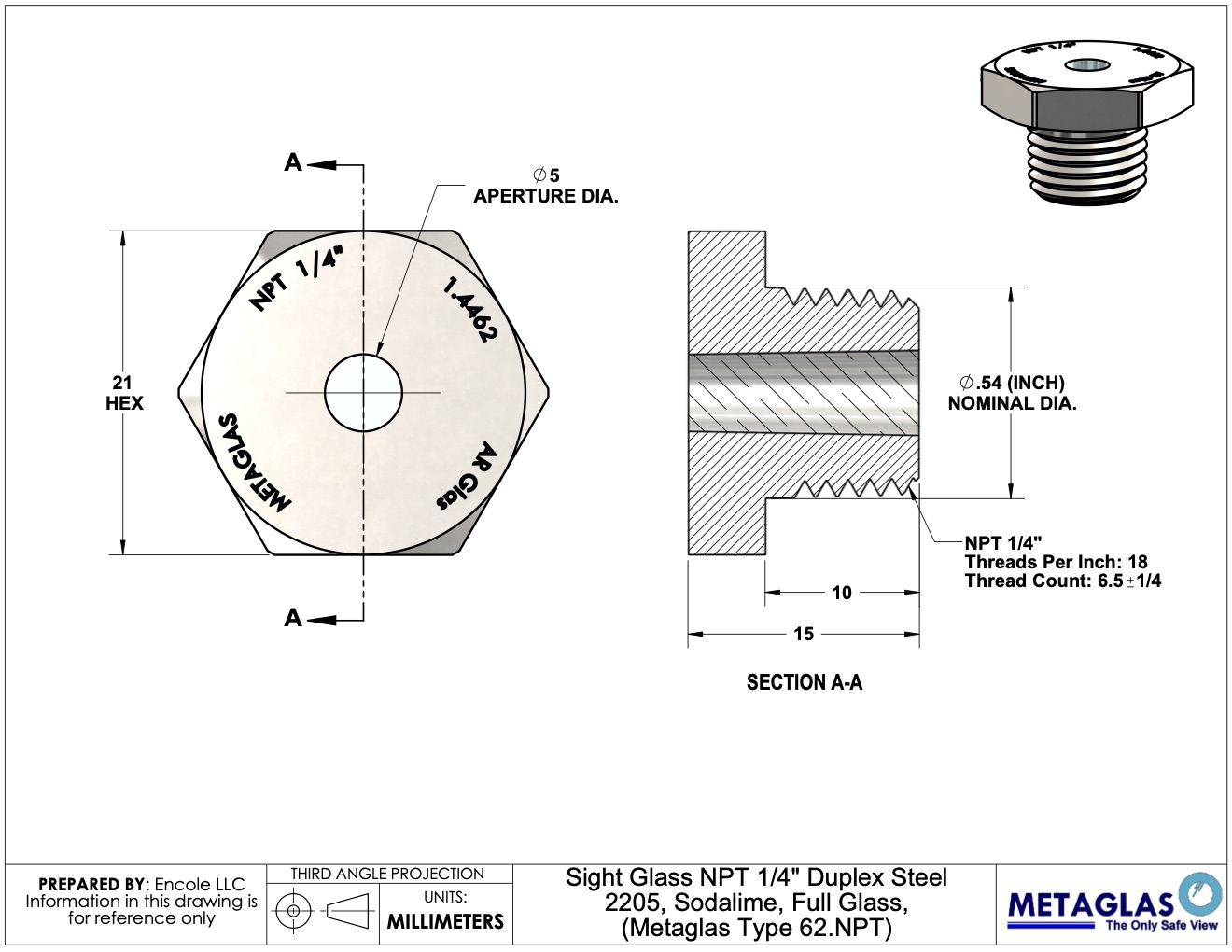 The information in this Drawing and 3-D models is provided for reference only.
Details
Product Drawings and CAD Models Disclaimer
Manufacturing processes and resulting tolerances may result in variations in the specifications provided. Many manufacturers consider their GD&T proprietary and do not provide this to Encole. While we believe the information to be generally correct, it is subject to change without notice and is not guaranteed. Drawings and CAD models are prepared by the Original Manufacturers or CAD expert contibutors or Encole staff.
Manufacturer's part number:
Met-62
-025
S
Manufacturer:
Metaglas, Herberts Industrieglas GmbH & Co. KG
Supplier:
L.J. Star Incorporated
Twinsbur, OH
Tel.: (330) 405-3040