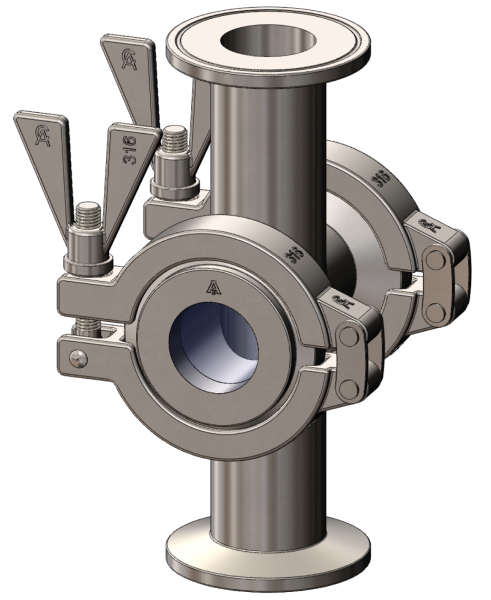 L.J. Star, Inc
MetaClamp Hygienic Flow Indicator for In-Line Process Viewing
Clamp Size: 1, Seal Material: EPDM
, Flush Design: Standard Design
The strongest, most secure glass elements in a sanitary flow indicator. Designed for quickly accessing the internal of the pipeline without having to remove the entire flow indicator. Metaglas disks are secured to the KF-style flanges with sanitary clamps. This connection offers flexibility in selecting from SH or SSH, or ASME clamps depending on the required operating pressure. This flow indicator offers an uninterrupted surface between the glass and the metal housing, for preventing bacteria build-up or trapping the process material.
·
Seal Notes
Seal gasket O-ring complies with USP Class VI and is FDA-compliant.
·
Surface Finish
Standard surface finish is 20Ra (SF1). Mechanical Polish.
·
Window Notes
Metaglas fused sight glass material is Duplex Steel 2205 and borosilicate glass.
·
Pressure Rating Notes
Metaglas window itself has a significantly higher pressure rating than the overall assembly.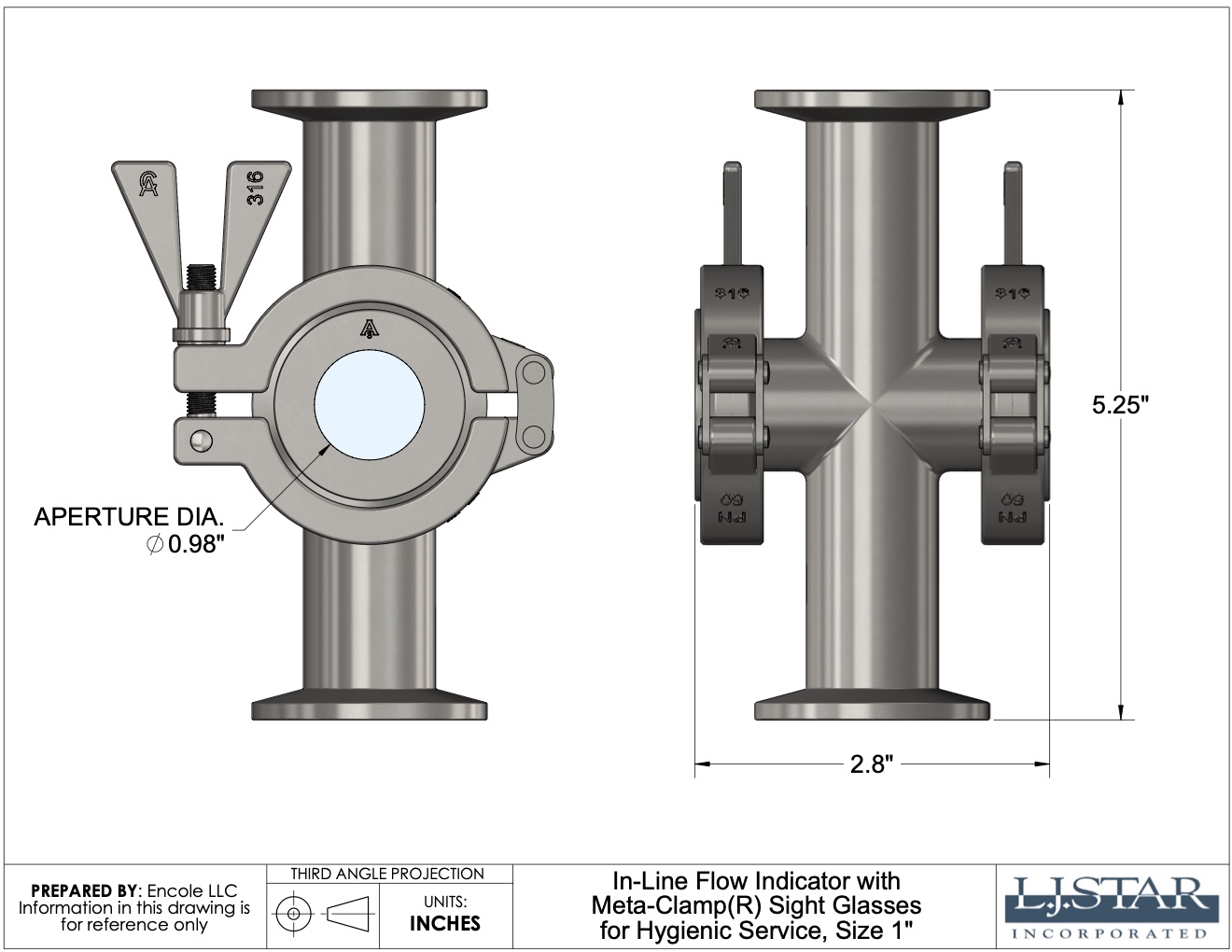 The information in this Drawing and 3-D models is provided for reference only.
Details
Product Drawings and CAD Models Disclaimer
Manufacturing processes and resulting tolerances may result in variations in the specifications provided. Many manufacturers consider their GD&T proprietary and do not provide this to Encole. While we believe the information to be generally correct, it is subject to change without notice and is not guaranteed. Drawings and CAD models are prepared by the Original Manufacturers or CAD expert contibutors or Encole staff.
Manufacturer's part number:
SANVFI
-10
A1
A
1A
Manufacturer:
L.J. Star, Inc
Price: $
1472.00
each
331
Supplier:
L.J. Star, Inc
Twinsburg, OH
Tel.: (330) 405-3040