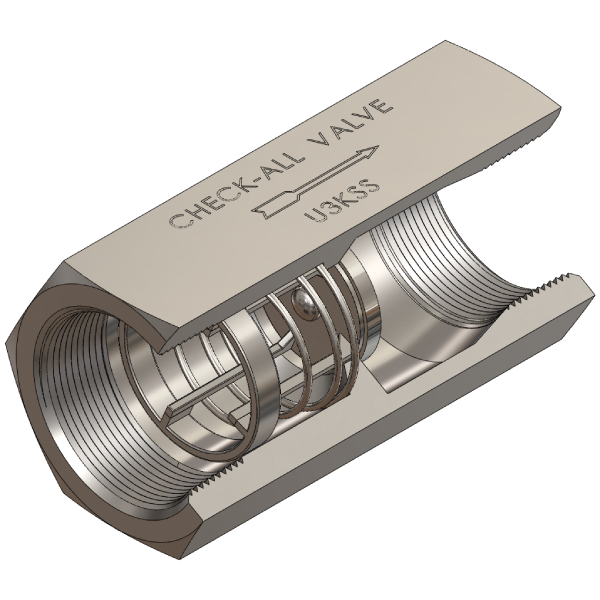 Check-All Valve
316 Stainless Steel Universal Low Pressure Check Valve, Female NPT
Inlet: 1" Female NPT, Housing Material: 316 Stainless, Cracking Pressure: 3.50 psi, Spring Material: 316 SS
Stainless steel check valve in a single-piece body construction. The housing is made from 316 Stainless. Connections are female NPT threads conforming to ASME B1.20.1. Typical applications include in-line check valve to prevent back-flow. This valve can be used a low pressure relief valve or vacuum breaker by choosing low spring settings.
Spring Encapsulation Option:
·
Leakage
Bubble tight shut off - no visible leakage as tested with air at 80 psi. Maximum operating pressure is 1500 psi.
·
Non-Shock Pressure Rating at 100 deg. F
1500 psi
Manufacturer's part number:
U3
H
SS
AS
3.50
SS
Manufacturer:
Check-All Valve
Price: $
239.55
each
14.25
0
Suppliers:
Check-All Valve
West Des Moines, IA
Tel.: (515) 224-2301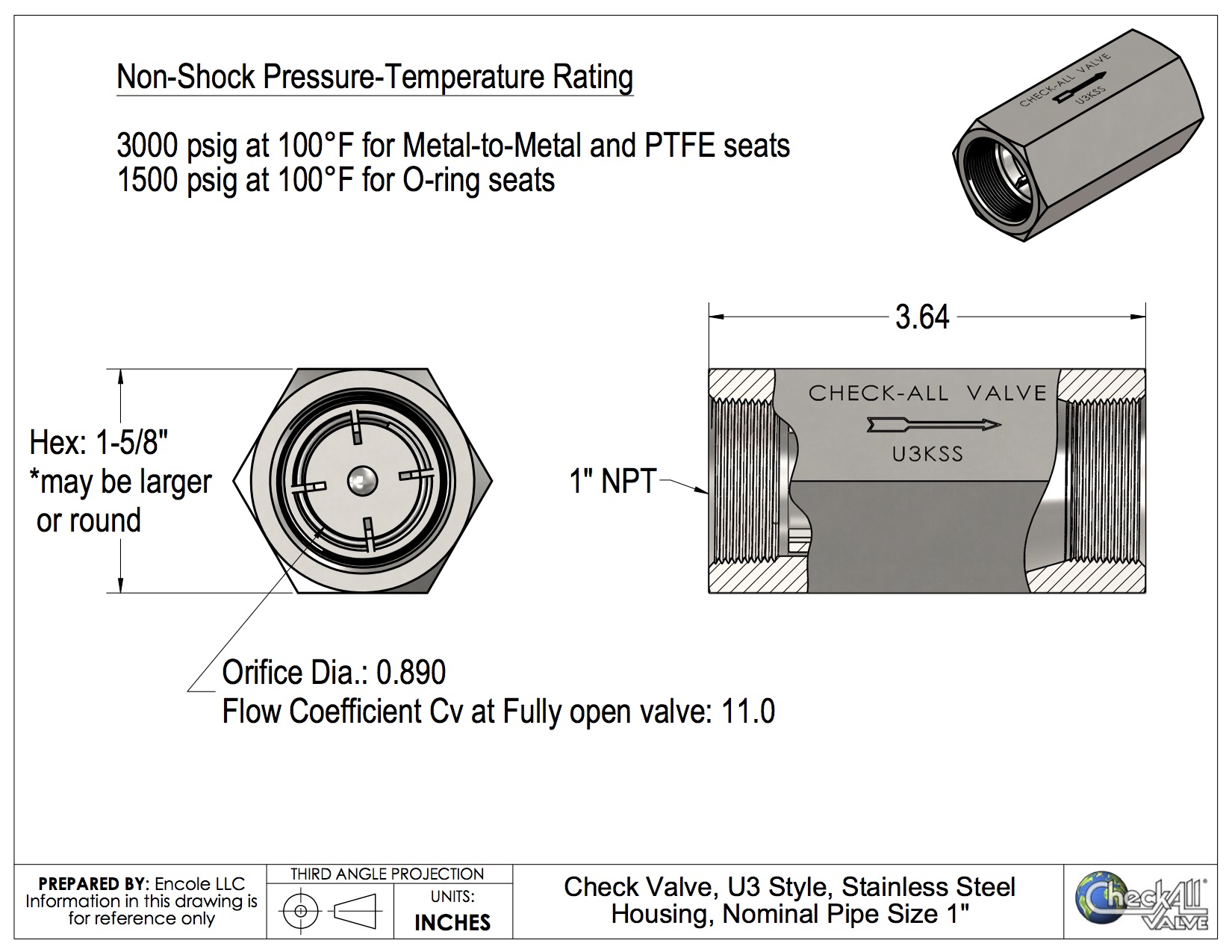 The information in this Drawing and 3-D models is provided for reference only.
Details
Product Drawings and CAD Models Disclaimer
Manufacturing processes and resulting tolerances may result in variations in the specifications provided. Many manufacturers consider their GD&T proprietary and do not provide this to Encole. While we believe the information to be generally correct, it is subject to change without notice and is not guaranteed. Drawings and CAD models are prepared by the Original Manufacturers or CAD expert contibutors or Encole staff.