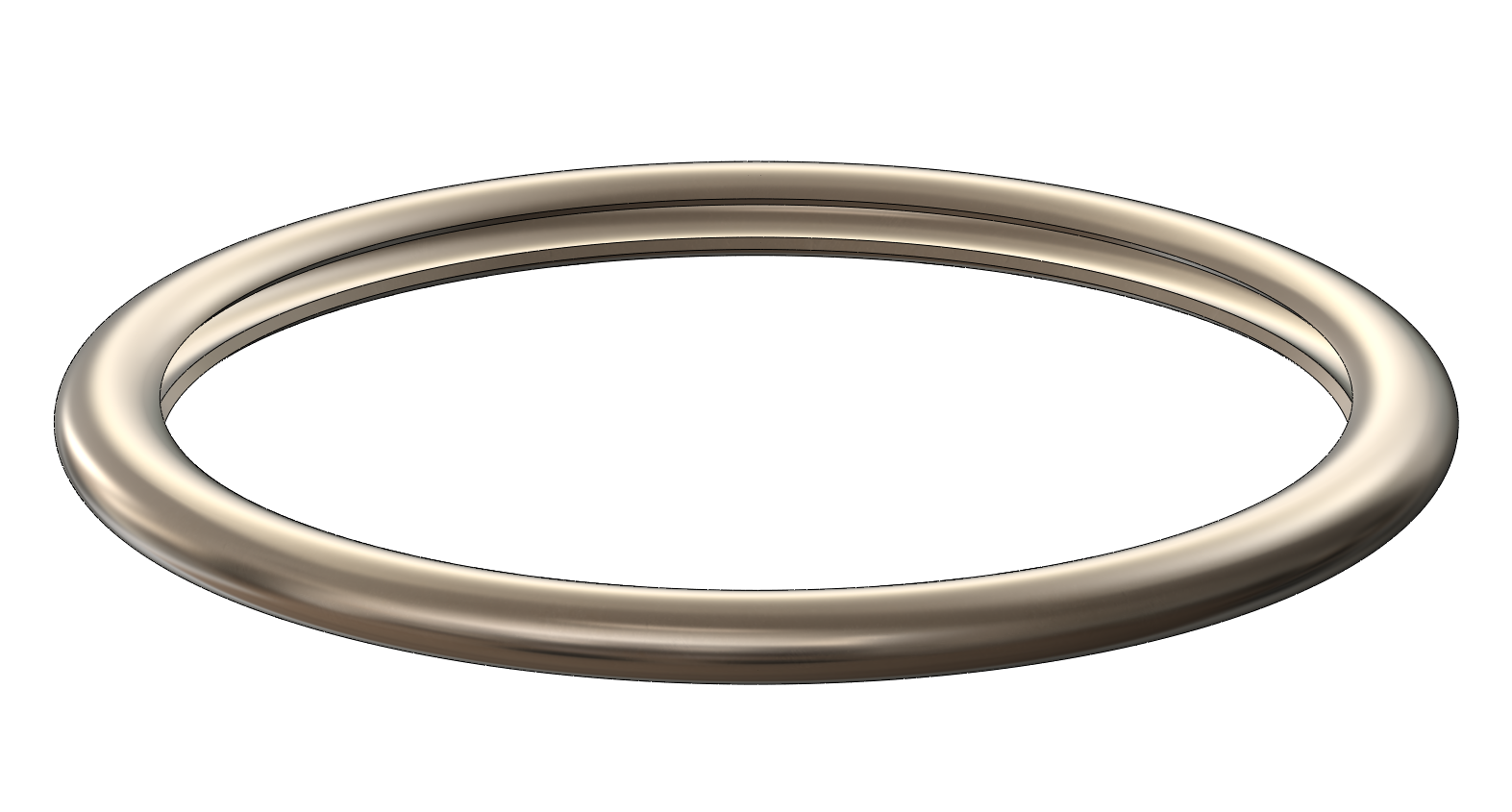 JetSeal
Alloy X-750 Metal C-Seal, Internal Pressure Direction, Cross-Section 1/16"
Seal Section Geometry: C-Seal, Seal OD: .346", Material: Alloy X-750
Circular C-seal customizable to your specifications. This seal can be used as an alternative to elastomer O-rings in applications requiring ultra-high purity, high operating pressures and temperatures. The seal is made from a metal with optional plating suitable for the application. The plating enhances sealability where Helium leak tight vacuum is a requirement, for example in semiconductor reactors and plasma chambers. This JETSEAL C-Seals are produced to the highest standards of quality, with all critical features closely controlled ensuring optimum performance is consistent. The sealing surfaces are polished using an innovative JETSEAL process to ensure continuous sealing contact, giving excellent performance in both standard cavities and in cases where dynamic separation occurs.
Plating or Coating Thickness:
·
Seal Material Specification
AMS 5598, AMS 5582
·
Temperature Limit
1100 F (593 C). Temperature may be exceeded for short durations.
·
Material Remarks
Alloy X-750 excellent performance over the temperature range. Lower load/Springback.
·
Seal OD Tolerance
+0/-0.003
·
Cavity OD Tolerance
+0.002/-0
·
Seal Compression in Cavity
0.013"
·
Seal Springback
0.0025"
·
Seating Force per Inch Circle
100 lbs at ambient pressure and nominal deflection, (for Alloy 718 as reference).
·
Plating Remarks
Seal is inert gas annealed at 950F during plating.
Manufacturer's part number:
J
CI-
00346
-03
-02
-00
Price: $
Contact Manufacturer
0
0
Suppliers:
JetSeal
Spokane, WA
Tel.: 509-467-9133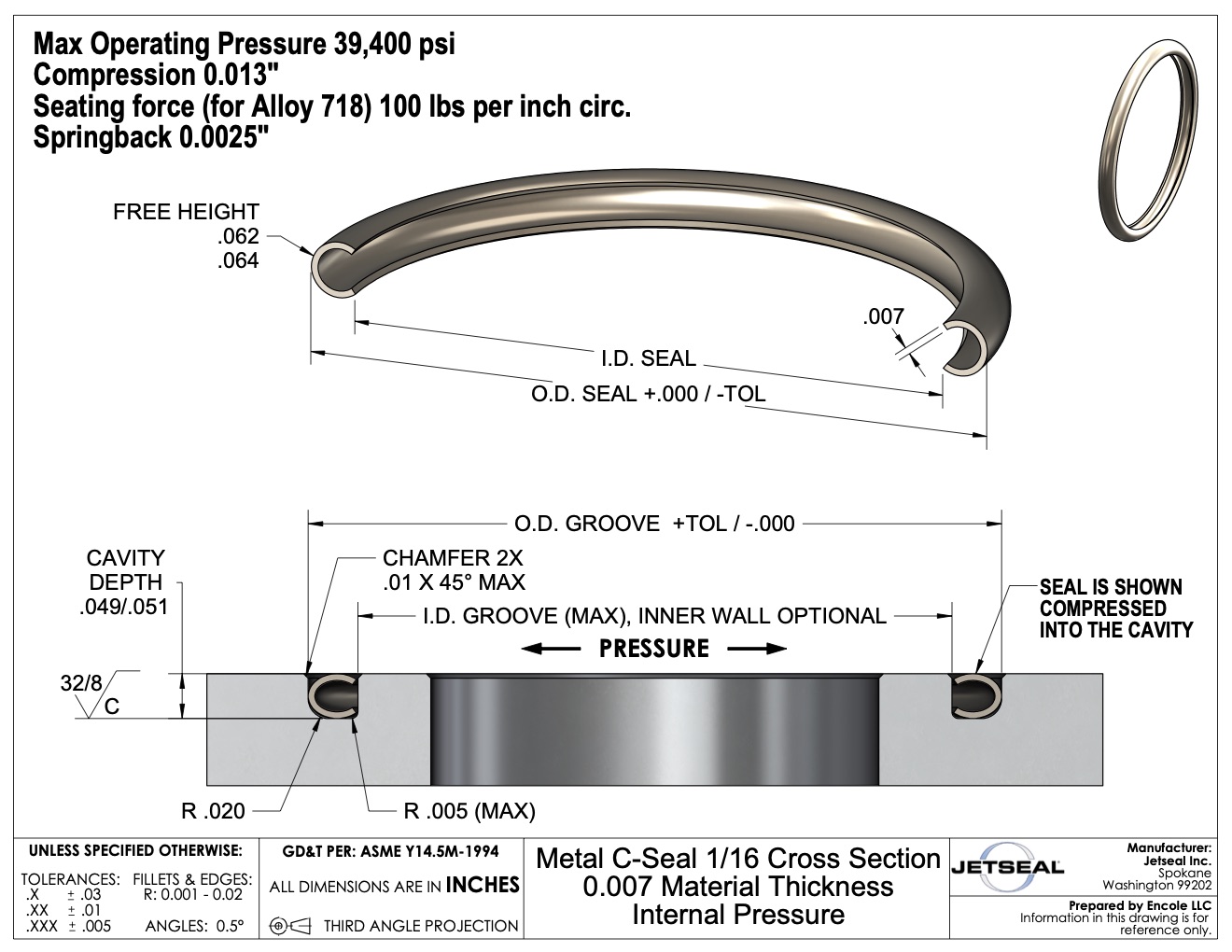 The information in this Drawing and 3-D models is provided for reference only.
Details
Product Drawings and CAD Models Disclaimer
Manufacturing processes and resulting tolerances may result in variations in the specifications provided. Many manufacturers consider their GD&T proprietary and do not provide this to Encole. While we believe the information to be generally correct, it is subject to change without notice and is not guaranteed. Drawings and CAD models are prepared by the Original Manufacturers or CAD expert contibutors or Encole staff.