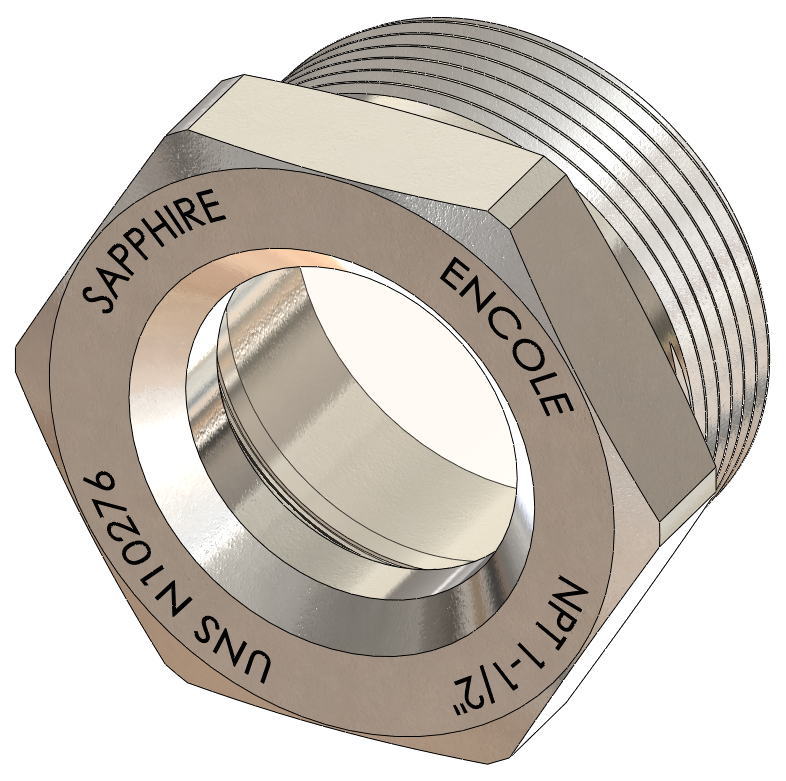 Encole
NPT-Threaded Sapphire Sight Glass for H2S Service
Thread: NPT 1-1/2
Specifically designed for Hydrogen Sulfide, H2S service at high temperature, this sight window is an ideal choice for use in sour refinery process. A sapphire window is sealed into the housing with an all-metal seal. This sight glass has a long working life under severe temperature swings. The lifetime is unaffected by thermal or pressure cycling. Please note: The internal C-seal itself is rated to 27,700 psi pressure at 700 degrees C (1,292 F), this is the critical element of this sight window. Because the seal is made to the highest standards of quality with all critical features closely controlled, the manufacturing lead time of this sight window is long. Contact us for reduced lead times and volume discounts.
·
Seal Material
C-seal material is 718 Inconel Gold-plated for hermetic sealing.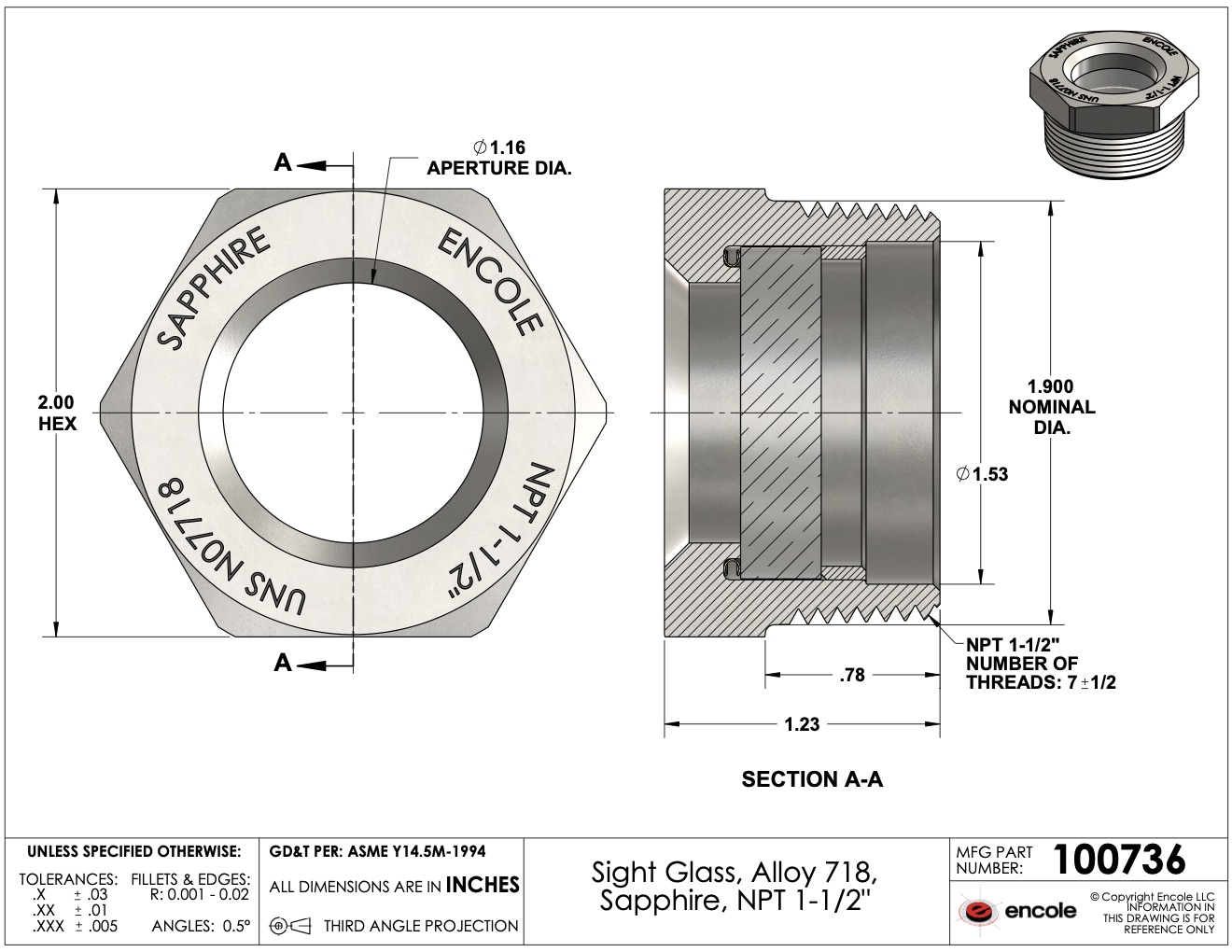 The information in this Drawing and 3-D models is provided for reference only.
Details
Product Drawings and CAD Models Disclaimer
Manufacturing processes and resulting tolerances may result in variations in the specifications provided. Many manufacturers consider their GD&T proprietary and do not provide this to Encole. While we believe the information to be generally correct, it is subject to change without notice and is not guaranteed. Drawings and CAD models are prepared by the Original Manufacturers or CAD expert contibutors or Encole staff.
Manufacturer's part number:
100
736
Price: $
5157.00
per package of 2
Supplier:
Encole LLC
San Jose, CA
Tel.: (408) 514-5838