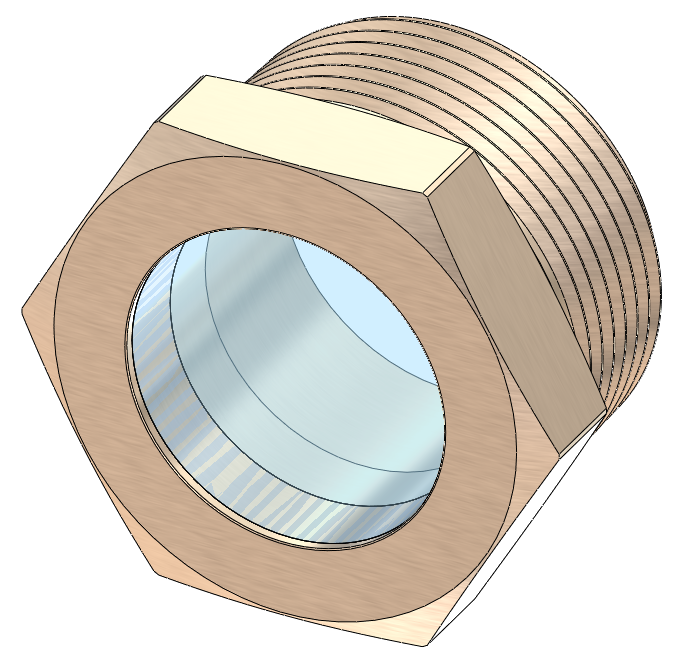 Oil-Rite Corporation
Low Cost Fused NPT-Threaded Sight Glass, Zinc-Plated Carbon Steel
Thread: NPT 1-1/4
Sodalime glass is fused to a plain carbon steel body which is Zinc-plated for added corrosion resistance. This sight glass can be threaded directly into a pipe, or a threaded boss welded to a pipe. This sight glass is an ideal budget choice for visual observation of liquid levels and their colors, present or absence of refrigerant, oil levels in a compressor. Applications include hydraulic systems with mineral oils, diesel, and other common liquids where low cost is required. Not suitable for cycling high temperature, high pressure or aggressively corrosive applications.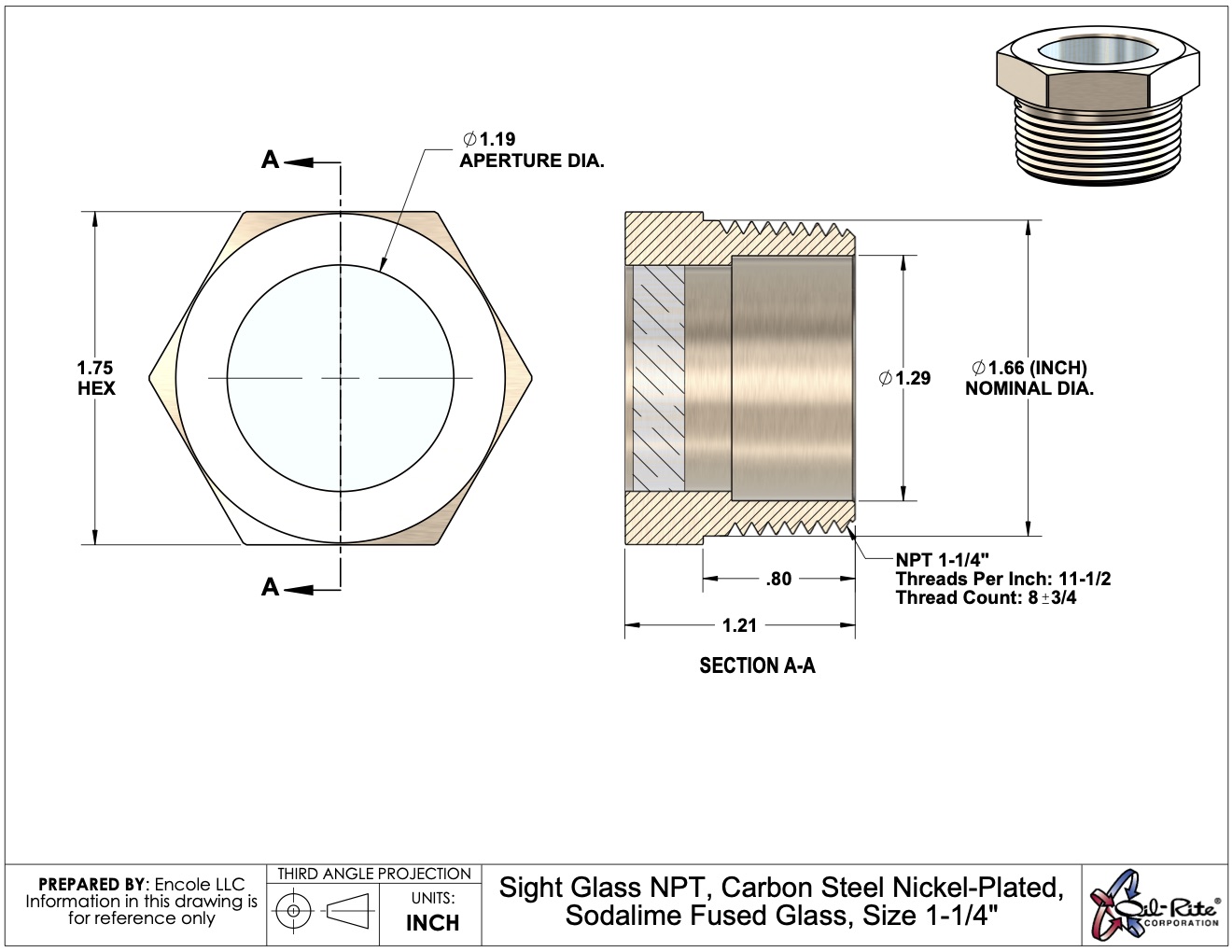 The information in this Drawing and 3-D models is provided for reference only.
Details
Product Drawings and CAD Models Disclaimer
Manufacturing processes and resulting tolerances may result in variations in the specifications provided. Many manufacturers consider their GD&T proprietary and do not provide this to Encole. While we believe the information to be generally correct, it is subject to change without notice and is not guaranteed. Drawings and CAD models are prepared by the Original Manufacturers or CAD expert contibutors or Encole staff.
Manufacturer's part number:
A2890
-6
Manufacturer:
Oil-Rite Corporation
Price: $
75.45
per package of 2
Supplier:
Oil-Rite Corporation
Manitowoc, WI
Tel.: (920) 682-6173