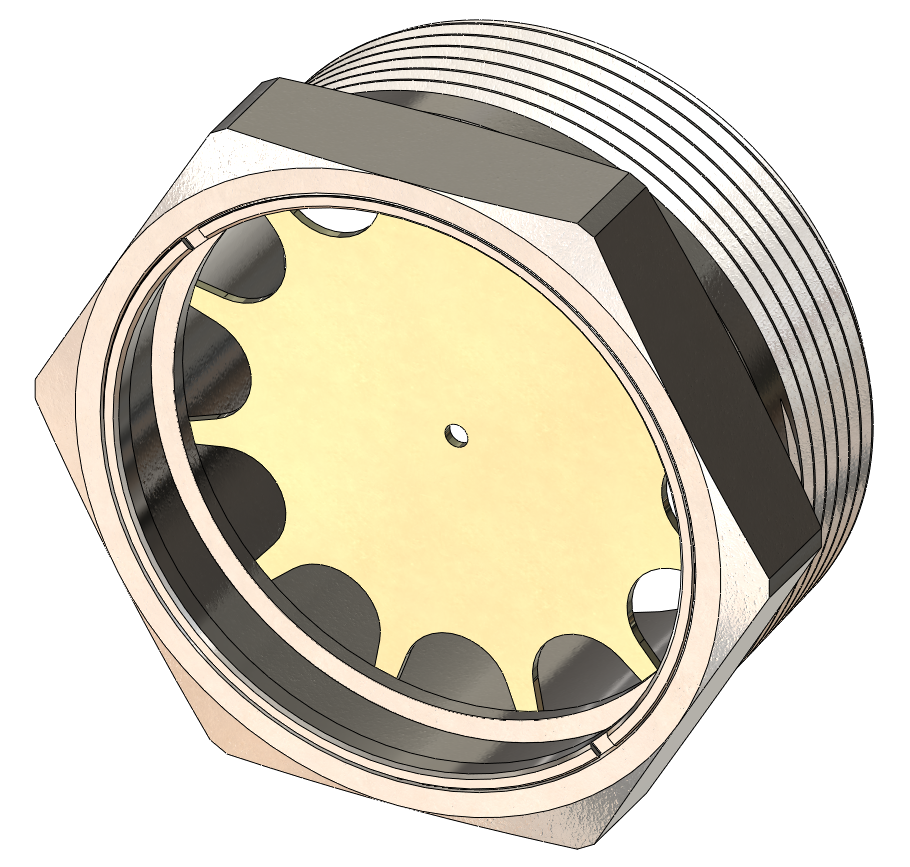 Oil-Rite Corporation
Reflector Sight Glass in Stainless Steel, Gasketed, NPT Threads
Thread: NPT 3/8
Reflector behind the glass helps see oil levels, presence of liquids, color, quality of a fluid. 303 Stainless Steel Gasketed Glass Sight for visual observation of liquid levels and their condition. These sight glasses are typically used in any application where oil or fluid inspection is essential. The housing is a 303 Stainless Steel fitting with U.S. standard NPT threads conforming to ASME B1.20.1. Use traditional installation tools and Teflon tape or pipe sealant. These sight glasses have a Buna-N internal seal for good chemical compatibility with Petroleum oils and fluids; Cold Water; Silicone greases and oils; Dibasic Acid Ester (Diester) based lubricants (MIL-L-7808); Ethylene glycol base fluids (Hydrolubes). Not Recommended for: Halogenated hydrocarbons (carbon tetrachloride, trichloroethylene); Nitro hydrocarbons (nitrobenzene, aniline); Phosphate ester hydraulic fluids (Skydrol, Fyrquel, Pydraul); Ketones (MEK, acetone); Strong Acids Ozone; Automotive brake fluid.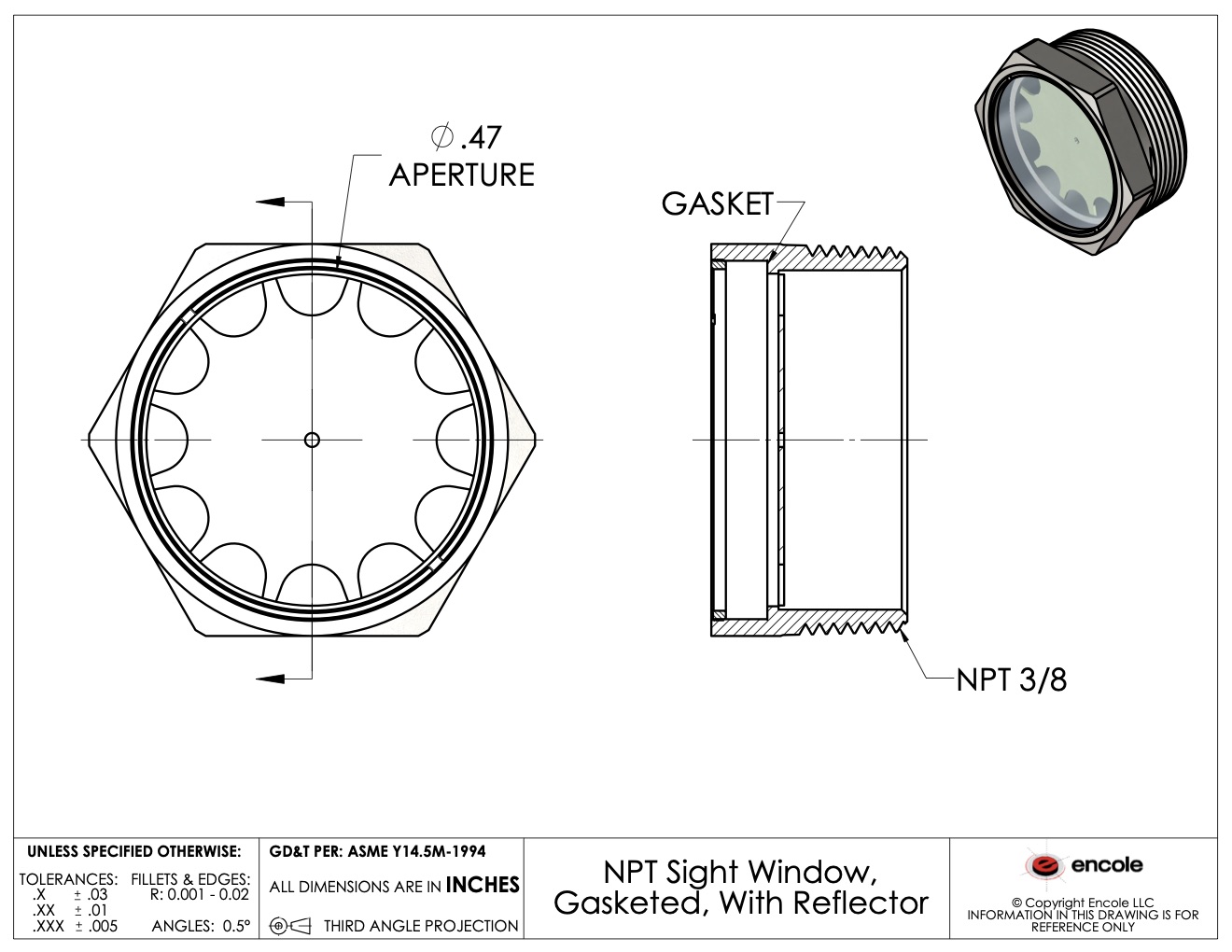 The information in this Drawing and 3-D models is provided for reference only.
Details
Product Drawings and CAD Models Disclaimer
Manufacturing processes and resulting tolerances may result in variations in the specifications provided. Many manufacturers consider their GD&T proprietary and do not provide this to Encole. While we believe the information to be generally correct, it is subject to change without notice and is not guaranteed. Drawings and CAD models are prepared by the Original Manufacturers or CAD expert contibutors or Encole staff.
Manufacturer's part number:
B4763
-12B
Manufacturer:
Oil-Rite Corporation
Price: $
84.75
per package of 2
Supplier:
Oil-Rite Corporation
Manitowoc, WI
Tel.: (920) 682-6173