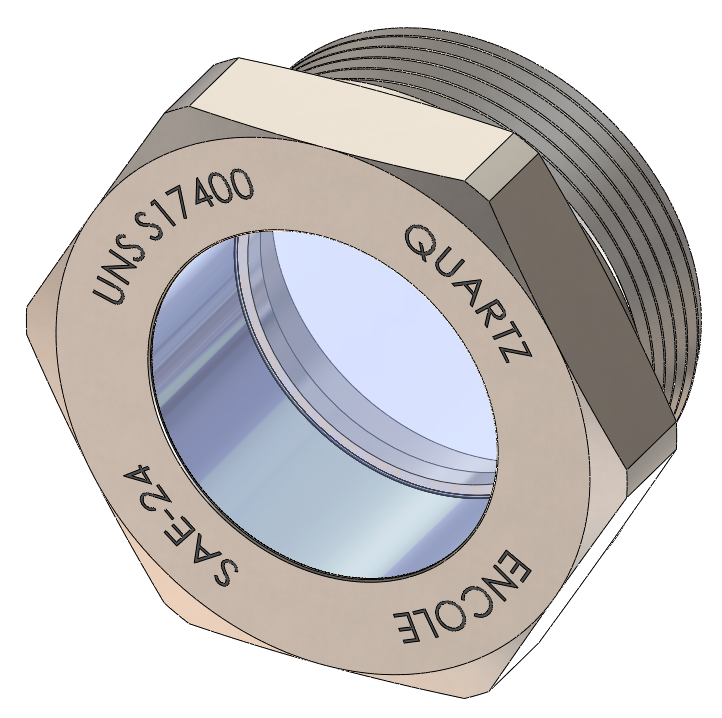 Encole
SAE Straight Thread Sight Glass, Quartz Window, 17-4PH Steel Housing
SAE-Dash: SAE-24
Sight window with SAE straight threads for sealing with an O-ring. For visual inspection, machine vision, laser sensors, in use with all common hydraulic oils, refrigerants, pharmaceutical processing equipment, paper & pulp plants, marine exterior, oil wells, feedwater heaters. Resists most oxidizing acids and salt sprays.17-4PH housing has a finish of 32 RMS providing smooth surfaces reducing residues or particle contaminants. Quartz window is sealed into the housing with non-outgassing quartz-filled bond forming a single-piece part. This sight glass has a long working life under severe temperature swings and prolonged exposures to UV light. Required port to ISO 11926-1 (SAE J1926-1). Male boss conforms to: MS16142 for use with O-ring AS568A. The O-ring is sold separately.
·
Parker O-ring Size
3-924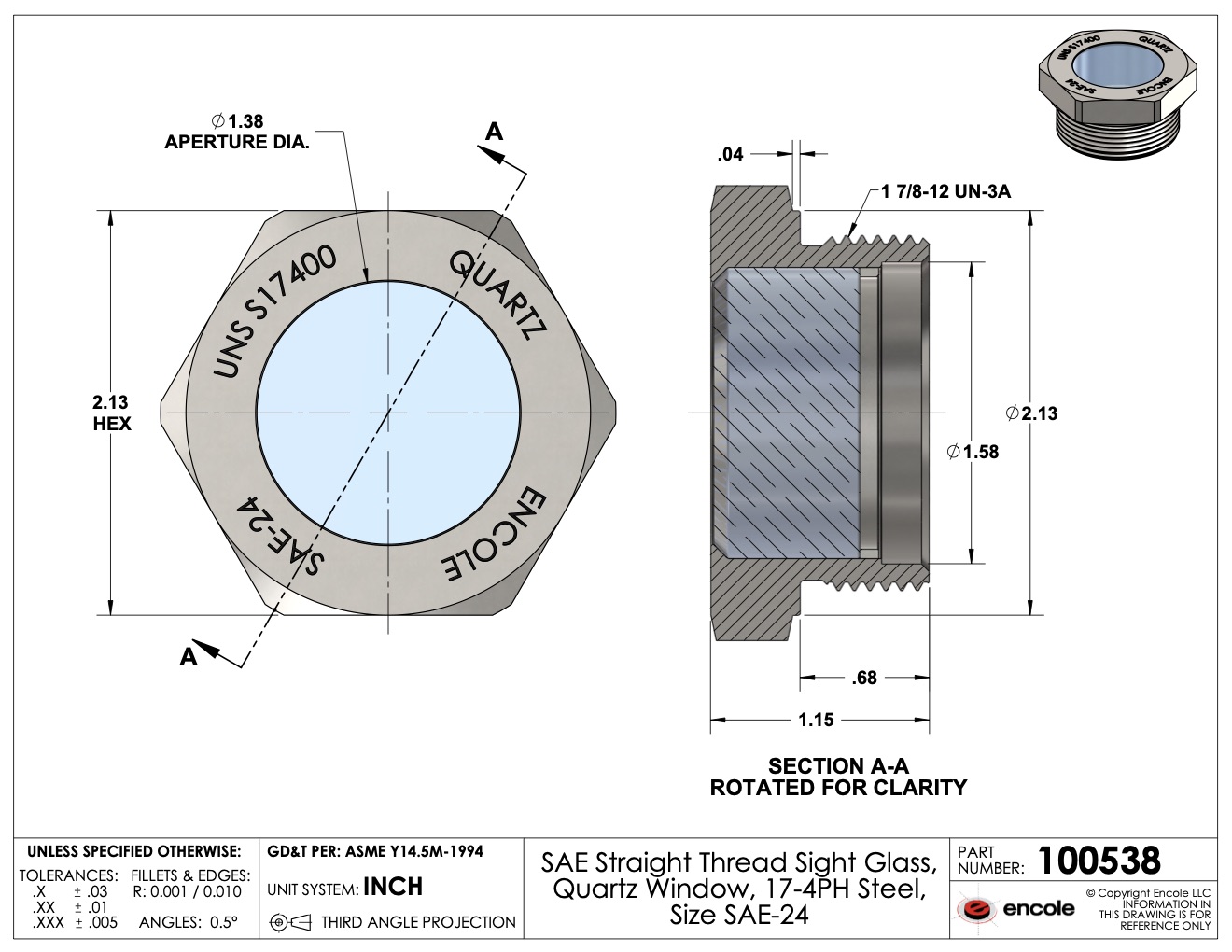 The information in this Drawing and 3-D models is provided for reference only.
Details
Product Drawings and CAD Models Disclaimer
Manufacturing processes and resulting tolerances may result in variations in the specifications provided. Many manufacturers consider their GD&T proprietary and do not provide this to Encole. While we believe the information to be generally correct, it is subject to change without notice and is not guaranteed. Drawings and CAD models are prepared by the Original Manufacturers or CAD expert contibutors or Encole staff.
Manufacturer's part number:
100
538
Supplier:
Encole LLC
San Jose, CA
Tel.: (408) 514-5838