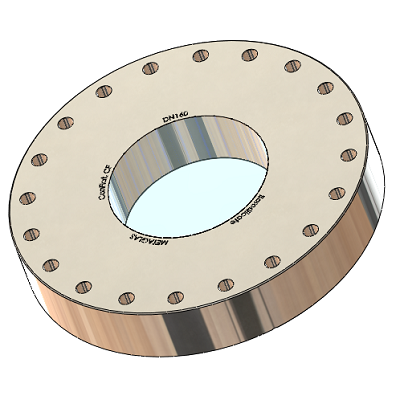 Metaglas, Herberts Industrieglas GmbH & Co. KG
ConFlat, CF Sight Glass, Borosilicate Fused to Metal Housing
Housing Material: Duplex 2205, Conflat Size: DN160, 8"
Sight window for ultra high vacuum applications and sanitary processing equipment. Suitable configuration for DUV lithography and UV inspection in semiconductor applications, food, and pharmaceutical industries. Designed for use with standard copper gaskets to ISO 3699 connections. Fusing glass to metal creates a hermetically sealed single-piece part. The advantage of this construction is high strength of the glass, which ensures safety of operation, even during cycling operating temperatures common with equipment starts and stops. The part is easy to install, and has a long working life without maintenance.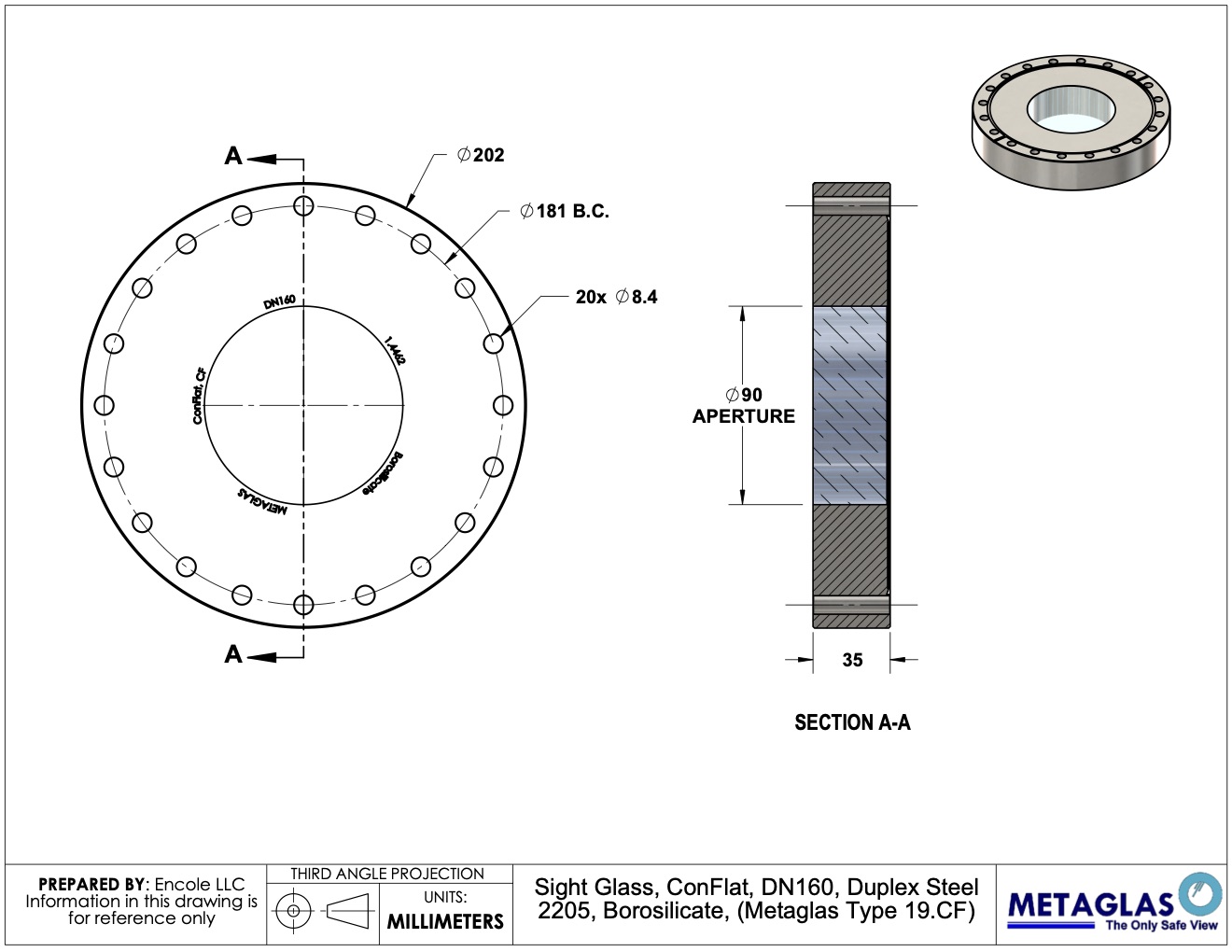 The information in this Drawing and 3-D models is provided for reference only.
Details
Product Drawings and CAD Models Disclaimer
Manufacturing processes and resulting tolerances may result in variations in the specifications provided. Many manufacturers consider their GD&T proprietary and do not provide this to Encole. While we believe the information to be generally correct, it is subject to change without notice and is not guaranteed. Drawings and CAD models are prepared by the Original Manufacturers or CAD expert contibutors or Encole staff.
Manufacturer's part number:
Met-19CF
-S
-DN160
Manufacturer:
Metaglas, Herberts Industrieglas GmbH & Co. KG
Supplier:
L.J. Star Incorporated
Twinsburg, OH
Tel.: (330) 405-3040