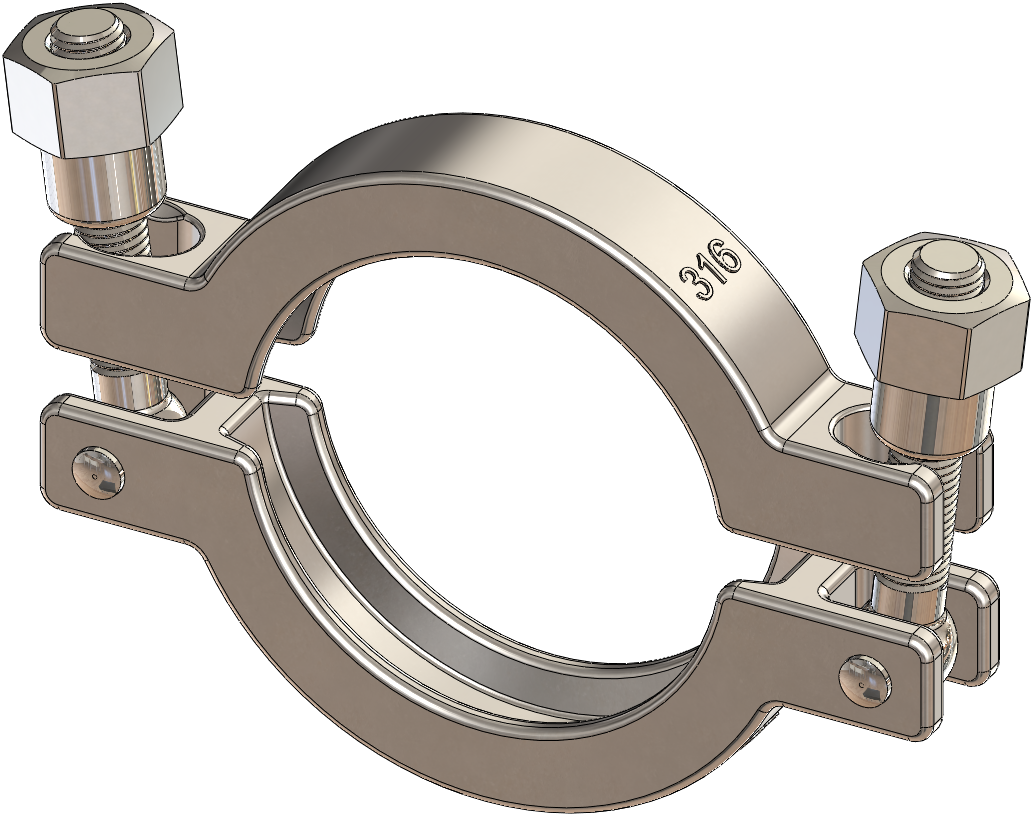 L.J. Star, Inc
Hygienic Clamp, SHX Type II, 316 Stainless Steel, Double Hex Nuts
Clamp Size: 8"
SHX Type II Clamps, standard in 316 Stainless Steel. The SHX Type II clamp is similar to SH Type II clamp, except the wing nuts are replaced with two hex nuts, one on each end of the clamp.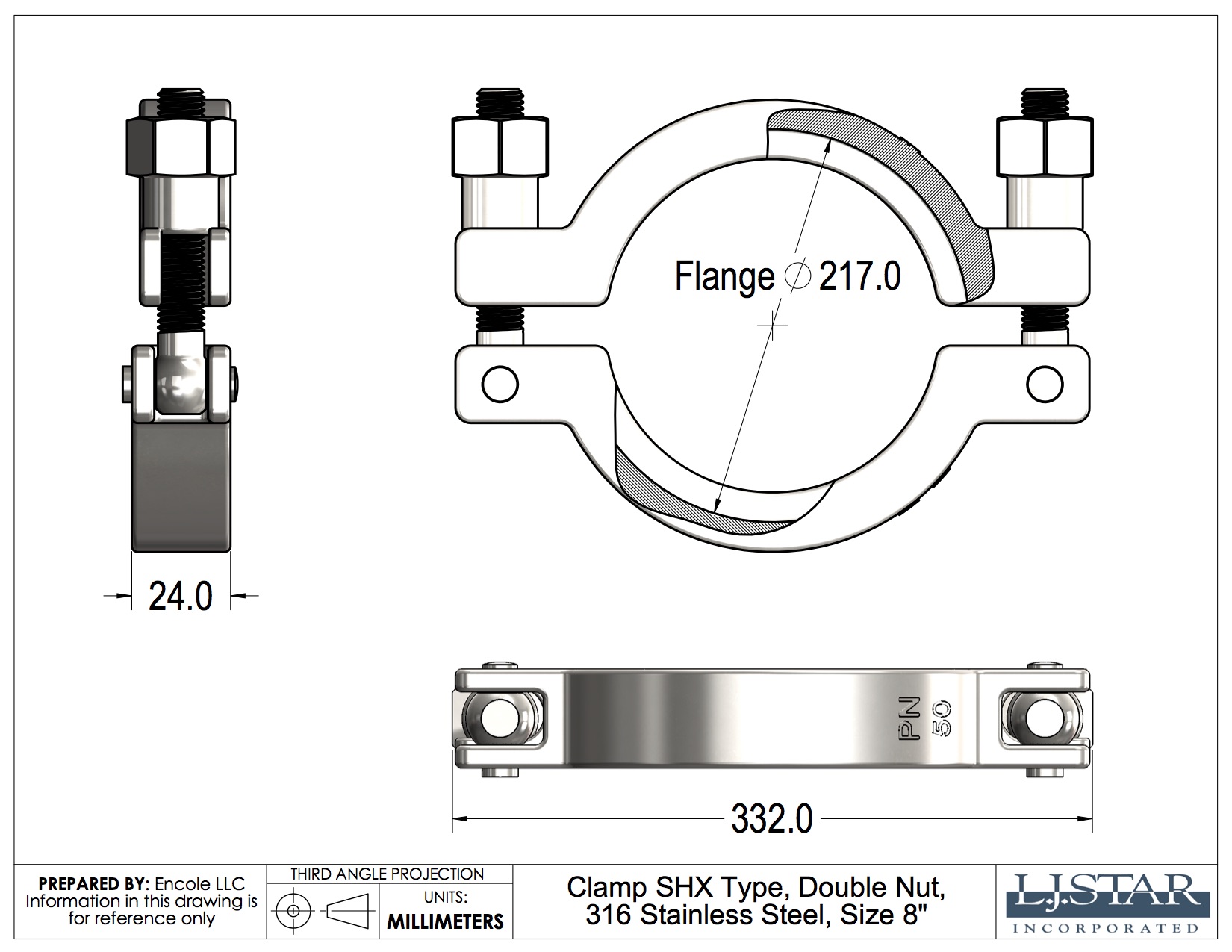 The information in this Drawing and 3-D models is provided for reference only.
Details
Product Drawings and CAD Models Disclaimer
Manufacturing processes and resulting tolerances may result in variations in the specifications provided. Many manufacturers consider their GD&T proprietary and do not provide this to Encole. While we believe the information to be generally correct, it is subject to change without notice and is not guaranteed. Drawings and CAD models are prepared by the Original Manufacturers or CAD expert contibutors or Encole staff.
Manufacturer's part number:
C
080
.6.SHX2
Manufacturer:
L.J. Star, Inc
Supplier:
L.J. Star, Inc
Twinsburg, OH
Tel.: (330) 405-3040