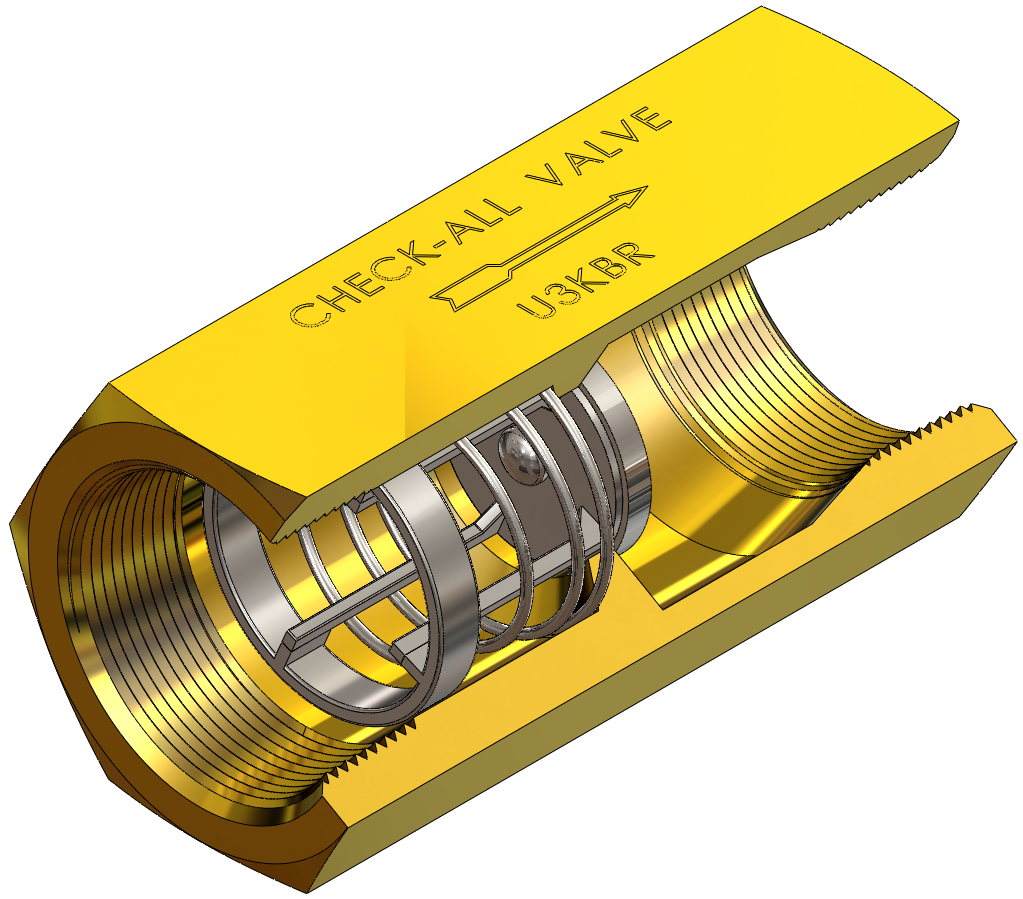 Check-All Valve
Brass Housing Universal Low Pressure Check Valve, Female NPT
Inlet: 1/2" Female NPT, Housing Material: Brass, Cracking Pressure: 0.125 psi, Spring Material: 316 SS
, Seal Material: Aflas
, Spring Encapsulation Option: Standard
Brass housing check valve in a single-piece body construction. The body of the valve is machined from a bar stock for a compact design. The valve is designed for a minimum pressure drop. Connections are female NPT threads conforming to ASME B1.20.1. This valve can be used a low pressure relief valve or vacuum breaker by choosing the desired spring settings. Once set, the cracking pressure remains consistent over the life of the valve without requiring maintenance.
Spring Encapsulation Option:
·
Cracking Pressure Note
0.125 psi springs are not recommended for vertical lines with downward flow direction. Spring tolerance +/- 15%
·
Cv Factor Remarks
Cv Factor is a flow coefficient which gives the relationship between flow rate and pressure drop across the valve. Cv is calculated as gallons per minutes of water at 60 degrees F, flowing through the fully open valve at 1 psi pressure drop.
·
Leakage
Bubble tight shut off - no visible leakage as tested with air at 80 psi. Maximum operating pressure is 1500 psi.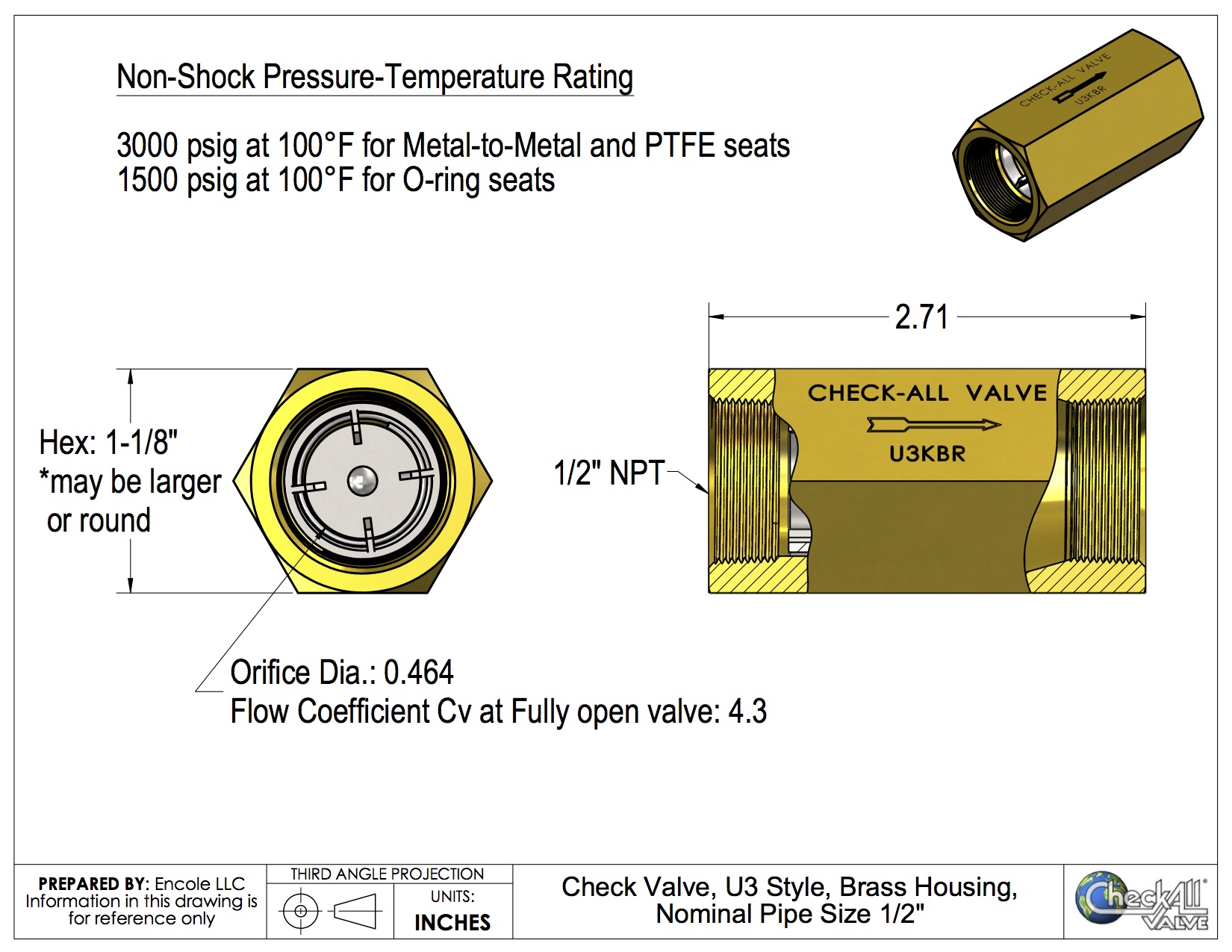 The information in this Drawing and 3-D models is provided for reference only.
Details
Product Drawings and CAD Models Disclaimer
Manufacturing processes and resulting tolerances may result in variations in the specifications provided. Many manufacturers consider their GD&T proprietary and do not provide this to Encole. While we believe the information to be generally correct, it is subject to change without notice and is not guaranteed. Drawings and CAD models are prepared by the Original Manufacturers or CAD expert contibutors or Encole staff.
Manufacturer's part number:
U3
D
BR
AS
.125
SS
Manufacturer:
Check-All Valve
Supplier:
Check-All Valve
West Des Moines, IA
Tel.: (515) 224-2301