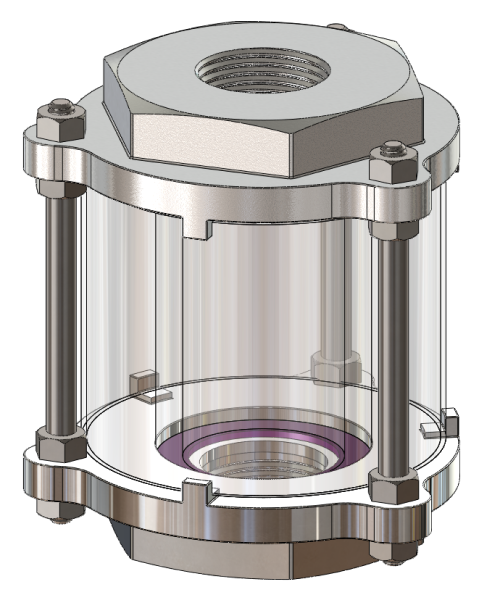 L.J. Star, Inc
Full View 360-Degree NPT-Threaded Flow Indicator
Indicator Style: Plain, Pipe Size: NPT 2, Housing Material: Stainless Steel 316, Window Material: Annealed Boro, Impact Shield: Acrylic
Flow indicator with an all-around unobstructed view into the pipeline from any angle. The flanges have female NPT threads for traditional installation into pipe ends. Thread form complies with the ASME B1.20.1 standard. Plain style indicator may be installed in any position to observe flow in any directions. Drip tube style indicators are recommended for vertical lines with downward flow direction. Drip tube style is particularly recommended for applications with low or intermittent flow rates, such as distillation processes.
Manufacturer's part number:
1
16
C
H
1
N
1
A
N
Manufacturer:
L.J. Star, Inc
Price: $
559.01
each
38
0.01
0
Suppliers:
L.J. Star, Inc
Twinsburg, OH
Tel.: (330) 405-3040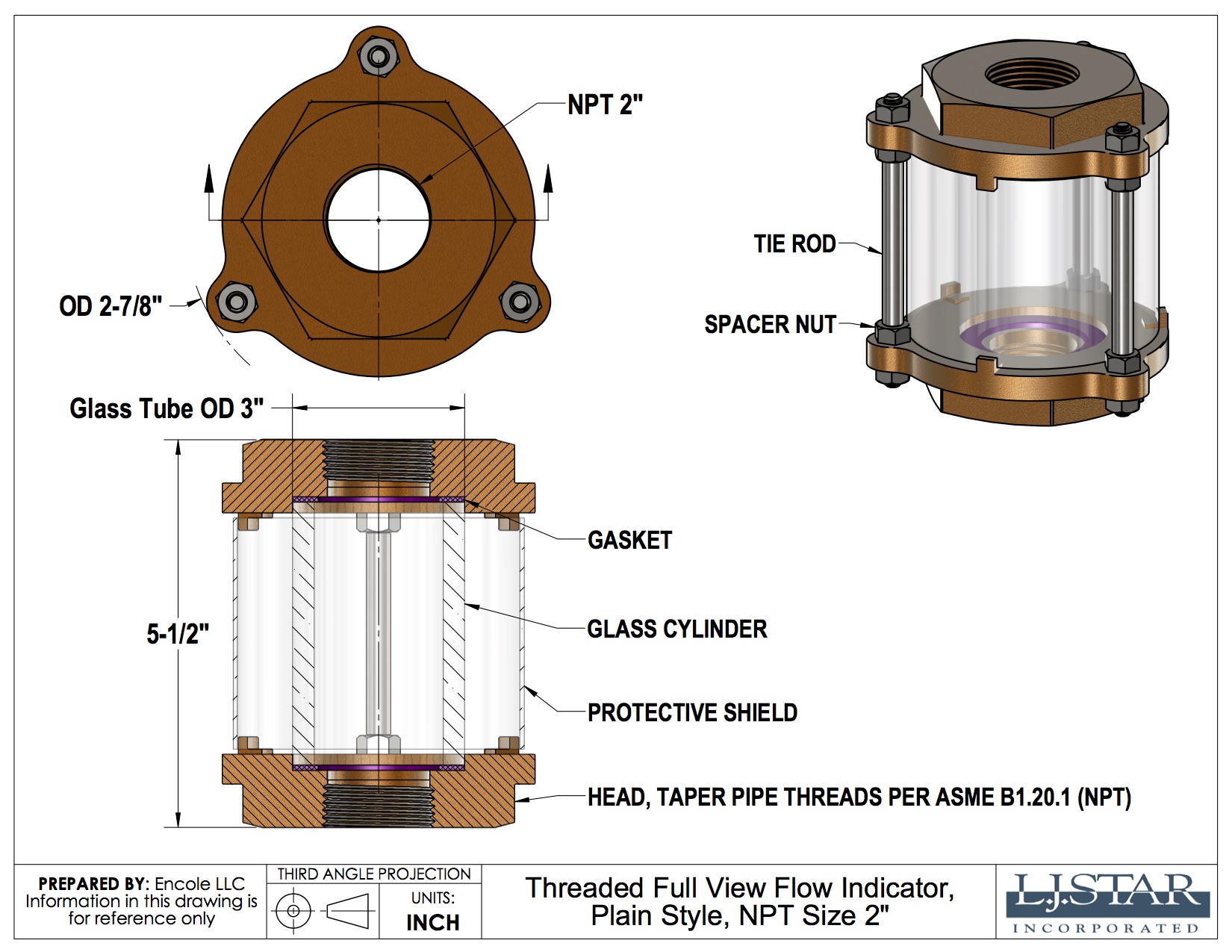 The information in this Drawing and 3-D models is provided for reference only.
Details
Product Drawings and CAD Models Disclaimer
Manufacturing processes and resulting tolerances may result in variations in the specifications provided. Many manufacturers consider their GD&T proprietary and do not provide this to Encole. While we believe the information to be generally correct, it is subject to change without notice and is not guaranteed. Drawings and CAD models are prepared by the Original Manufacturers or CAD expert contibutors or Encole staff.