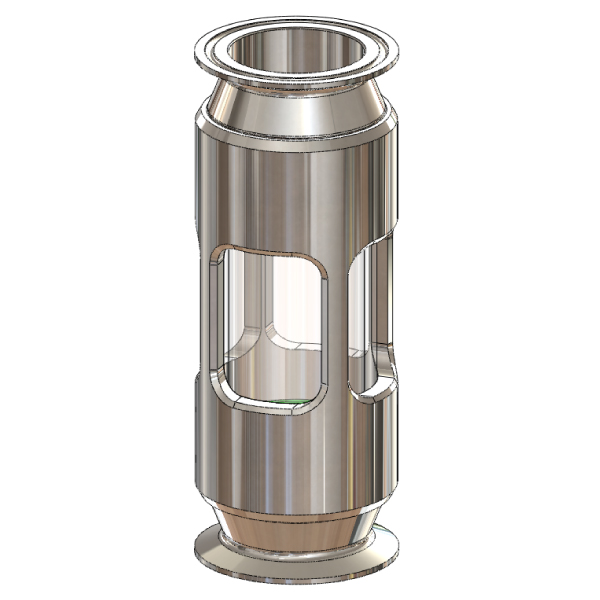 L.J. Star, Inc
Armoured Hygienic Flow Indicator for Sterile Service
Clamp Size: 1-1/2 inch, Sealing Gasket: EPDM
Flow indicator for sterile service in a protective stainless steel housing. The glass tube is surrounded by a stainless steel tube with cushion O-rings preventing damage from mechanical impact or vibrations. The protective tube has a precise match in height of the glass tube, allowing the glass tube to remain stress-free from flange clamping forces, of misalignment of mating pipe-ends. This flow indicator is an efficient choice for a quick observation inside a process pipeline carrying fluids or powders. The glass is internally sealed with flush-style O-ring seals minimizing traps for bacteria or residues. Connections are Swagelok TS biopharm fittings. Use with SH- or SHX--type clamps featuring controlled gasket compression to prevent gasket extrusion and fluid holdup. The flow indicator can be used during SIP/CIP and sterilizing/autoclaving.
·
Sealing Gasket Notes
Seal gasket O-rings comply with USP Class VI and FDA compliant.
·
Cushion Gasket Material
EPDM O-ring
·
Housing Surface Finish
15Ra with Electropolishing (SF4)
·
Pressure Rating
Unit is rated to 150 psi working pressure.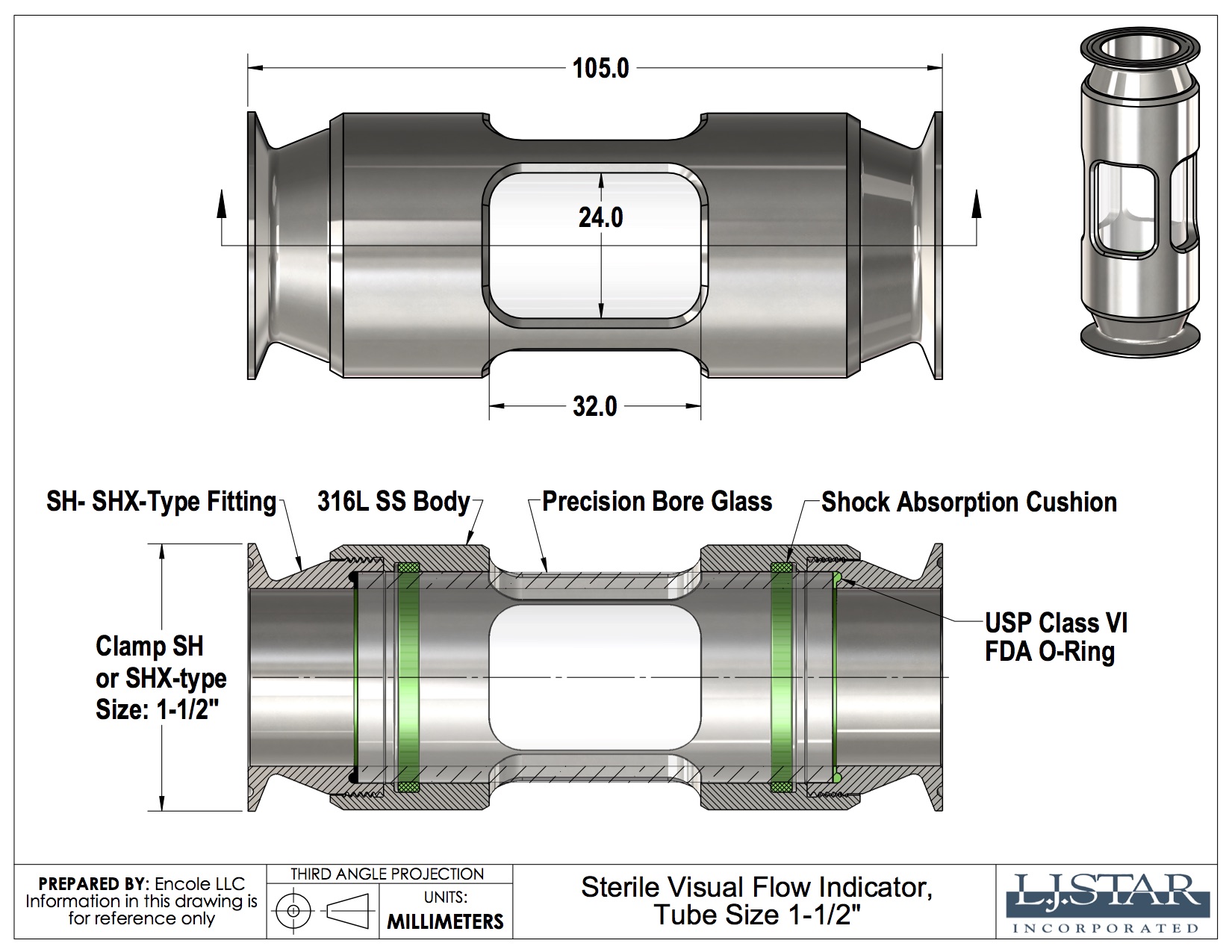 The information in this Drawing and 3-D models is provided for reference only.
Details
Product Drawings and CAD Models Disclaimer
Manufacturing processes and resulting tolerances may result in variations in the specifications provided. Many manufacturers consider their GD&T proprietary and do not provide this to Encole. While we believe the information to be generally correct, it is subject to change without notice and is not guaranteed. Drawings and CAD models are prepared by the Original Manufacturers or CAD expert contibutors or Encole staff.
Manufacturer's part number:
SVF-
A
15
A
A
1
B
Manufacturer:
L.J. Star, Inc
Supplier:
L.J. Star, Inc
Twinsburg, OH
Tel.: (330) 405-3040